Unconference & Workshops
Toward a More Just WPA: An Unconference and Call to Action
Unconference
September 2022-November 2022
Cost: TBA
So much has happened since we last convened in Baltimore 2019. The world is different. We are different. Our writing programs, organization, and field are different. We have much to discuss and much work still to do–some of it new, but much of it long overdue. We circulate this call for proposals in the weeks following the racially-motivated murders of 10 Black people by a White college student in Buffalo, and in Uvalde, 19 schoolchildren and two teachers, mostly Latinx. The killers and teachers could have been students in our classrooms. The fourth-graders might one day have become our students. Meanwhile, the public health and economic crisis of the pandemic continues to exacerbate racial and other inequities for multiply-marginalized students who are or will soon be our students (Fortuna, et al., 2020; Horsford, et al., 2021). These are but two major incidents in a long history. While It may be difficult to imagine how our work as writing program administrators and instructors might prevent such devastation, but it behooves us to seize this moment to interrogate our commitments to using our positions to mitigate the effects of these and other forms of education violence, and to imagine more and better opportunities for life-making (Mustaffa, 2017). So much has happened since we met in 2019, yet not nearly enough has changed.
Amidst mounting inequality and amplified demands for social justice, CWPA's organizational policies and practices have come under increased scrutiny, manifesting in widespread calls to revise the WPA Outcomes Statement for First-Year Writing (e.g., Institute of Race, Rhetoric, and Literacy, 2021) and reimagine the organization as a whole. The past decade has seen an increasing number of scholars of color interrogating the racism they've experienced in our writing programs, institutions, and organization (Carter-Tod, 2020; García, 2017; García de Müeller & Ruiz, 2017; Green, 2018; Kynard, 2015; Perryman-Clark & Craig, 2019; "Special Issue: Black Lives Matter and Anti-Racist Projects in Writing Program Administration," WPA, 2021; "Symposium: Challenging Whiteness," 2016). In 2011, for instance, Collin Craig and Staci Perryman-Clark reflected on the racism they encountered as graduate WPAs and while attending the CWPA conference. In their 2016 follow-up, they noted that "the more things change, the more they still stay the same," yet they also observed that "through rhetorical action, we can engage in the kinds of coalition building that bring awareness to inequities and racial microaggressions in strategic ways" (p. 20), and they close by "propos[ing] CWPA as the next intellectual space that engages whiteness as a call to action" (p. 25).
This year's convening will do just that. We invite you to join us for an unconference where we will build on the findings from CWPA's current Diversity, Equity, and Inclusion (DEI) audit to imagine a more just organization and field. Together, we will put our imaginations to "just use" toward the kind of antiracist and equity-minded coalition building that will enable us to transform ourselves, our writing programs, and our professional spaces. As Natasha N. Jones and Miriam F. Williams (2020) urge us to consider:
A just use of imagination is not destructive, even as it seeks to dismantle, because using imagination in this way also calls for the replacement of oppressive practices with systems that are founded on equality, access, and opportunity. What can you imagine? And, how does this use of imagination not only shift perspective, but work to ensure the realization of justice and equality?
Here's what we imagine: Rearranging conference structures and practices into new formats that might better achieve our goals of sharing, listening, and collaborating, spread out over eight weeks because we aren't interested in Band-aid solutions, quick fixes, how-tos, or window dressing. We will deliberately move away from the traditional conference format that has historically excluded marginalized members of our community. These condensed conference formats afford meager space and time to adequately address issues of accessibility, diversity, equity, and inclusivity–words that Sara Ahmed (2012) reminds us can serve as hollow placeholders for the real work of social justice that needs to happen. We want to create and implement a more democratic and transparent infrastructure that guarantees the continuance of antiracist and anti-discriminatory work in the core business of CWPA, embedded in its by-laws and all governing documents. We want to form a community that can sustain this vital work over the long-haul and make our organization more livable and vibrant. In other words, we want to "jam the system" as Blewett et al (2019) admonish:
Unchecked racism, sexism, homo- and transphobia, ableism, and nativism reproduce inequalities that become ordinary, entering into the commonsense of a place—and of a discipline. Where or how to jam the system? To make the ordinary understood as made and, with painstaking effort, able to be remade?
To deliberately jam the system and imaginatively remake it, the unconference will be framed around this year's featured event, an Antiracism Workshop. A limited number of registered participants will work with a group of eight facilitators to explore and develop antiracist approaches to interrogating and transforming various pedagogical, programmatic, institutional, professional, and community spaces and how we operate within, alongside, and sometimes despite them. Those who participate in both the workshop and the unconference will have the benefit of an integrated experience. The workshop will meet synchronously every other week for the length of the conference, providing ample opportunity for participants to reflect and synthesize what they're learning within and across each alternating space. Each of the four workshop sessions will involve whole group and breakout group activities led by the facilitators intended to foster sustained communities of practice.
Unconference participants will have asynchronous options to participate, but we will gather synchronously every Thursday and Friday from September through October to:
Facilitate an expanded, integrated antiracist workshop aimed at antiracist professional development and coalition building (separate workshop registration required)

Share progress on our ongoing DEI audit and hear from the facilitators

Learn from two expert plenary speakers

Host active listening sessions

Learn from each other via proposed sessions
Bibliography
Ahmed, S. (2012). On being included. Duke UP.
Blewett, K., LaVecchia, C. M., Micciche, L. R., & Morris, J. (2019). Editing as inclusion activism. College English, 81(4), 273-296. https://nsuworks.nova.edu/shss_facarticles/802
Carter-Tod, S. (2020). Administrating while black: Negotiating the emotional labor of an African American WPA. In C. A. Wooten, J. Babb, K. M. Costello, & K Navickas (Eds)., The things we carry: Strategies for recognizing and negotiating emotional Labor in writing program administration (pp. 197-214). UP Colorado.
Craig, C. L., & Perryman-Clark, S. M. (2011). Troubling the boundaries:(De)constructing WPA identities at the intersections of race and gender. WPA: Writing Program Administration, 34(2), 37-58. http://162.241.207.49/archives/34n2/34n2craig-perryman-clark.pdf
Fortuna, L. R., Tolou-Shams, M., Robles-Ramamurthy, B., & Porche, M. V. (2020). Inequity and the disproportionate impact of COVID-19 on communities of color in the United States: The need for a trauma-informed social justice response. Psychological trauma: Theory, research, practice and policy, 12(5), 443–445. https://doi.org/10.1037/tra0000889
García, R. (2017). Unmaking gringo-centers. Writing Center Journal, 36(2), 29-60. https://www.jstor.org/stable/44252637
García de Müeller, G. G., & Ruiz, I. (2017). Race, silence, and writing program administration: A qualitative study of US college writing programs. WPA: Writing Program Administration, 40(2), 19-39. http://associationdatabase.co/archives/40n2/40n2mueller_ruiz.pdf
Green, N. A. (2018). Moving beyond alright: And the emotional toll of this, my life matters too, in the writing center work. The Writing Center Journal, 37(1), 15-34. https://www.jstor.org/stable/26537361
Horsford, S. D., Cabral, L., Touloukian, C., Parks, S., Smith, P. A., McGhee, C., Qadir, F., Lester, D., & Jacobs, J. (2021). Black education in the wake of COVID-19 and systemic racism: Toward a theory of change and action. Black Education Research Collective. Teachers College, Columbia University. https://www.tc.columbia.edu/media/centers/berc/Final-BERC-COVID-Report-20July2021.pdf
Jones, N. N., & Williams, M. F. (2020). The just use of imagination: A call to action. Association of Teachers of Technical Writing.
Kynard, C. (2015). Teaching while Black: Witnessing and countering disciplinary whiteness, racial violence, and university race-management. Literacy in Composition Studies, 3(1), 1-20. https://doi.org/10.21623/1.3.1.2
Institute of Race, Rhetoric, and Literacy. (2021, June 11). Abbreviated statement toward FYC goals. https://docs.google.com/document/d/1A0YO3K4IVIJLJTNSBGl5HJKOdddAK73spe2GbOmJn1w/edit
Mustaffa, J. B. (2017). Mapping violence, naming life: A history of anti-Black oppression in the higher education system. International Journal of Qualitative Studies in Education, 30(8), 711-727. https://doi.org/10.1080/09518398.2017.1350299
Perryman-Clark, S. M., & Craig, C. L. (2019). Black perspectives in writing program administration: From margins to the center. NCTE.
*END OF CFP*
---
CWPA ANTIRACISM WORKSHOP:
About the Facilitators:
July 6-8, 2022
CWPA Workshop for New, Prospective, and Continuing WPAs
Zoom
Join new, prospective, and continuing national (and perhaps international) colleagues who administer writing programs of all kinds to discuss the theoretical, curricular, and political dimensions of our work. We will consider the many hats and locations of writing program administration including: FYC, two-year college, writing centers, WAC/WID, ESL, basic writing, professional or technical writing, and undergraduate majors. During our three days of virtual workshopping and conversation, this intensive workshop will address both long-standing conversations, as well as current calls in the field for reimagining diverse, equitable, and inclusive writing programs. What are your institutional narratives and how do your local contexts intersect with global conversations?
To make the best use of our virtual time together, we've created a flipped version of the workshop that will ask participants to do a small amount of homework in preparation for each workshop session and its discussions.
2022 Workshop Dates:
Wednesday, 6 July 11AM-1PM EST and 2PM-4PM EST
Thursday, 7 July 11AM-1PM EST and 2PM-4PM EST
Friday, 8 July 11AM-1PM EST and 2PM-4PM EST
Registration
This year's workshop will be $350 per person for the three-day event (less than half of the normal registration fee). CWPA will sponsor five workshop scholarships for colleagues who identify as contingent faculty or from underrepresented groups. These will be awarded on a first-come, first-served basis. If you would like to register your interest in a scholarship, please send a brief email to Susan Thomas at cwpapres@gmail.com outlining your eligibility. Registration will close on July 6th. If you have any questions about the workshop please contact the workshop facilitators Darci Thoune (dthoune@uwlax.edu), Melvin Beavers (mebeavers@ualr.edu), and Erin Lehman (Elehman4@ivytech.edu).
Your Facilitators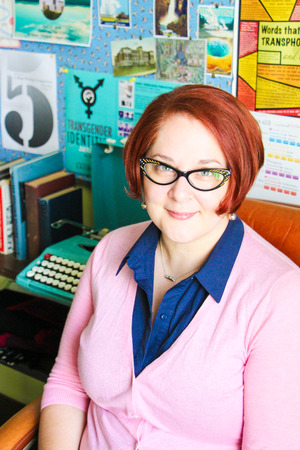 Darci Thoune is a Professor of English and the First-Year Writing Program Coordinator at the University of Wisconsin-La Crosse. Her areas of specialization include writing program administration, composition pedagogy and assessment, fat studies, queer studies, and the scholarship of teaching and learning (SoTL). Her work has been published in journals such as Writing Program Administration, Across the Disciplines, Fat Studies: An Interdisciplinary Journal of Body Weight and Society, Composition Studies, and the Journal of Scholarship of Teaching and Learning and in edited collections including Academic Labor beyond the College Classroom: Working for Our Values, Failure Pedagogies: Learning and Unlearning What it Means to Fail, and Writing Majors: Eighteen Program Profiles. As much as possible, she divides her time between word nerdery, cat stewardship, and drinking bourbon.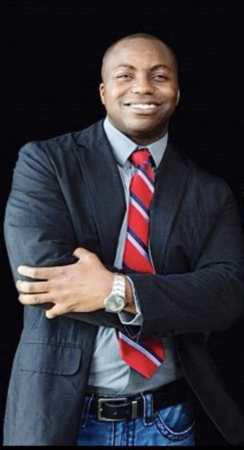 Melvin Beavers is an Assistant Professor and the First-Year Writing Director in the Department of Rhetoric and Writing at the University of Arkansas at Little Rock. His publications include, the journal of the Council of Writing Program Administration, Pedagogical Perspectives on Cognition and Writing, and Academic Labor and Research. He teaches first-year writing and a variety of upper-level writing courses, that include composition theory, online writing instruction, persuasive writing, and research methods. Additionally, he has presented research at several national conferences, including conferences for the Council of Writing Program Administrators, Conference on College Composition and Communication, and the Association of Rhetoric and Writing Studies. Melvin was recently appointed as Chancellor's Fellow for Diversity, Equity, and Inclusion.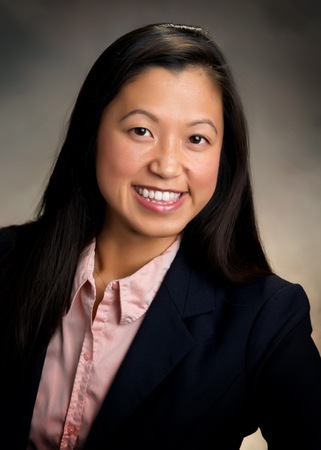 Erin Lehman is an Associate Professor of English and Dean/Faculty Lead for the online School of Arts, Sciences, & Education at Ivy Tech Community College in Indianapolis, Indiana. She has been teaching undergraduate writing for twelve years—starting as an adjunct faculty member at IUPUI, and now full-time. She teaches composition and capstone courses and has facilitated teacher institutes with the Hoosier Writing Project, a site of the National Writing Project, since 2018.
Erin enjoys mentoring undergraduate writers and serves as a Faculty Advising Editor for the Young Scholars in Writing journal of undergraduate research. She is an active scholar whose work has appeared recently in the Journal of Teaching Writing. Erin is a Master Teacher and a recipient of the 2014 President's Award for Excellence in Instruction.