Institutes & Workshops
CWPA 2020 Will Feature Two One-Day Institutes and the Multi-Day Workshop
Institute
Wednesday, July 15, 2020 -- 8:00 AM - 5:00 PM
Cost: $200, with breakfast and lunch included. Attendance limited to 20 participants.
Fostering Undergraduate Research in Writing Studies at the Student and Institutional Levels
Undergraduate Research has been clearly acknowledged as a high-impact educational practice. While the bulk of this activity has been in STEM fields, Writing Studies is beginning to find itself as a leading edge for this work in the Humanities and Social Sciences. Due to the efforts of Jessie Moore (CCCCs poster sessions), Joyce Kinkead (with her recent book on the topic), Laurie Grobman, Jane Greer, and Doug Downs (Young Scholars in Writing and the CCCCs Committee on UR), and Dominic DelliCarpini (Naylor Workshop on Undergraduate Research in Writing Studies)--as well as many others--the field has an important chance to advance its disciplinary work, and to define new ways to engage students in this important practice in ways that are well-suited to our broad areas of research. Join us to learn more about this growing area of work, and to plan ways to advance its impact in your own institution and the discipline. This institute invites WPAs with an interest in undergraduate research to create a plan to bring undergraduate research programs to their institutions. We also invite WPAs whose institutions already have undergraduate research programs to participate, especially if they are interested in creating new strategies for helping undergraduates pursue avenues of research.
This institute draws on current scholarship and aims to provide WPAs with strategies to secure funding, cultivate university allies, and encourage students (whether in their first or final year) to participate in undergraduate research. To accomplish these goals, we will divide this institute into two parts. In the morning, we will focus on how to obtain institutional support for undergraduate research. In the afternoon, we will address how to engage students in undergraduate research, inspired by our morning workshop and the methods currently employed in the field. By the end of the institute, each participant will have a document that will provide them with the framework for how to create an undergraduate research program at their institution, and how to engage students in that research. Beyond the action plan, we envision the social networking that occurs during the institute will benefit participants as well--and will advance calls for a Undergraduate Research in Writing Studies network that can support the work being done on campuses around the country.
About the Facilitators: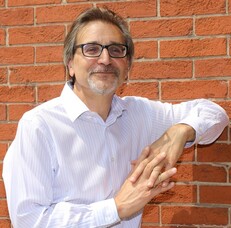 Dominic DelliCarpini is the Naylor Endowed Professor of Writing Studies and Dean of the Center for Community Engagement at York College of Pennsylvania, where he also has served as WPA and Dean of Academic Affairs. He currently serves as Immediate Past President of the CWPA. His recent publications and presentations are focused on writing as civic engagement, writing program administration, and undergraduate research. He also founded and leads the annual Naylor Workshop on Undergraduate Research in Writing Studies, which has hosted for the past 5 years over 135 undergraduate researchers and over 40 mentors from 39 states and three countries. With co-editors Jane Greer and Jenn Fishman, he has a forthcoming volume on the role of undergraduate research in the discipline, which will be published by Parlor Press in March 2020.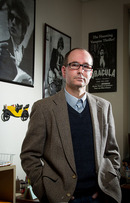 Mike Mattison is the Associate Provost for Undergraduate Curricular Development and Academic Support Services at Wittenberg University, as well as an Associate Professor of English and the Director of the Writing Center. He has collaborated with dozens of undergraduates on research projects through the Writing Center and through Wittenberg's First-Year Research Award program; their work has been presented at regional and national conferences, and published in journals such as WLN. Currently, he is president of the National Conference on Peer Tutoring in Writing (NCPTW), which provides another opportunity for supporting undergraduates and their explorations of writing studies.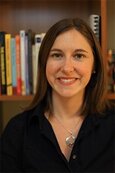 Megan Titus is the Coordinator of the Composition Program at Rider University, as well as an Associate Professor of English. She has recently completed a curricular revision of Rider's Composition Program, which entails integrating writing tutors into composition classes and a new First-Year Writing Symposium, which will feature undergraduate student research. She has collaborated with undergraduate students on various research projects; these works have been presented at local and regional conferences, and published in journals such as Praxis: A Writing Center Journal. She is also on the faculty of Rider's Gender and Sexuality Studies Program and helps to coordinate their yearly undergraduate student research Colloquium.
---
Institute
Wednesday, July 15, 2020 -- 8:00 AM - 5:00 PM
Cost: $200, with breakfast and lunch included. Attendance limited to 20 participants.
Sustainability in Unsustainable Conditions: Supporting Faculty with High Teaching Loads
Given the many writing programs where (often contingent) faculty have high teaching loads of four or more classes per semester, at one or more institutions, this institute is aimed to help WPAs sustain and support faculty in such precarious positions. Although there have been numerous calls for writing teachers' teaching loads to be decreased (CCCC Principles for the Postsecondary Teaching of Writing; CCCC Statement on Working Conditions for Non-Tenure-Track Writing Faculty; ADA Guidelines for Class Size and Workload for College and University Teachers of English; NCTE Statement on the Status and Working Conditions of Contingent Faculty), the reality is that many institutions are not only ignoring these calls, they are, too commonly, moving in the opposite direction. Faculty workloads are expanding in multiple ways: increased credit loads, expanded class size, and additional service obligations (including advising). At the same time, classroom realities are becoming increasingly complex as the number of students needing support (college readiness, homelessness, hunger, and mental health concerns) has also increased (M. Dolores Cimini and Estela M. Rivero 2018; Beth Ann Hart 2019; Erica Phillips, Anne McDaniel, and Alicia Croft 2018). Writing program administrators are increasingly working with faculty for whom neoliberalism and an increasingly inhospitable sociocultural and political environment has created nearly impossible working conditions.
This institute is designed to guide WPAs and other department leaders, regardless of institutional type. Together we will explore strategies and frameworks for supporting sustainable working conditions for writing faculty. We will provide overviews of relevant scholarship for participants to draw upon as they participate in discussions, reflect on the opportunities and constraints in our writing programs and institutions, and collaboratively problem solve and construct strategies for supporting faculty in individual programs. The institute will close with a broader discussion framing realistic expectations for faculty support and mentoring. Materials will be shared in an online platform so that participants have access to these once the institute is complete.
Some of the topics to be covered are:
Scholarship about high teaching loads in writing studies: opportunities and constraints

A heuristic for understanding the pressures on faculty with high teaching loads in specific writing programs/institutions/regions

Managing emotional labor (including students in crisis and other student realities)

Managing lesson planning and assessment

Maintaining research agenda

Maintaining a balanced life

Mentoring early career, mid career, and late career faculty

Advocating for faculty around campus, in the region, and nationally
About the Facilitators: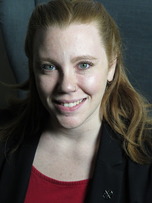 Cheri Lemieux Spiegel is Professor of English at Northern Virginia Community College where she was Assistant Dean of Composition from 2011-2015. She is a former member of the CWPA Executive Board and currently serves on the advisory boards for both WPA: Writing Program Administration and the Coalition of Femnist Scholars in the History of Rhetoric and Composition. She is guest co-editor of a special issue of WPA: Writing Program Administration (forthcoming Summer 2020) on two-year college writing program issues. Her work has appeared in Teaching English in the Two-Year College, Computers and Composition Online and Basic Writing eJournal (forthcoming).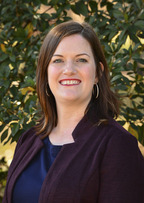 Courtney Adams Wooten is the Director of Composition and Assistant Professor at George Mason University. Previously, she was the WPA at Stephen F. Austin State University for four years. She serves on the CWPA Executive Board and as the WPA: Writing Program Administration book review editor. She studies feminist rhetorics, writing program administration, and first-year composition. She is the co-editor of WPAs in Transition and The Things We Carry (forthcoming), and her work has appeared in Composition Studies, Harlot, Peitho, and WPA.
---
Annual WPA Workshop for New and Continuing WPAs
Wednesday, July 15, through Saturday, July 18. Wednesday through Friday, workshop runs from 8:00 AM-5:00 PM. Saturday, workshop runs from 8:00 AM-12:00 PM.
Cost: $775, with breakfast and lunch included July 15-17, and breakfast included July 18. Attendance limited to 30 participants.
Join new, prospective, and continuing national colleagues who administer writing programs of all kinds—FYC, two-year college, writing centers, WAC/WID, ESL, basic writing, professional or technical writing, and undergraduate majors—for three and a half days of workshopping and conversation about the theoretical, curricular, and political dimensions of our work. The topics we'll address include:
The Roles of a WPA
Institutional Relationships and Politics
Directing Writing Programs at Different Types of Institutions
Program Design, Outcomes, and Goals
Hiring Practices, Faculty Development, and Faculty Evaluation
Student and Program Assessment
Understanding Budgets
Developing and Articulating Relationships among FYC, WAC Programs, Writing Majors, and Writing Centers
Writing Program Research
Writing Program Outreach and Public Advocacy
The Council of Writing Program Administrators as a Professional Resource
WPA Genres (the documents and other communications WPAs need to master)
Balance: Taking Care of Yourself and Your Career
Establishing Boundaries (how and when to say no)
Participants will gather Wednesday morning, July 15, meet daily through Saturday morning, July 18, and will have the opportunity to consult individually with workshop leaders in the evenings.
Participants will be encouraged to raise issues from their own professional situations, which have in the past included liberal arts colleges, two-year colleges, regional and flagship state universities, and major research institutions.
About the Facilitators: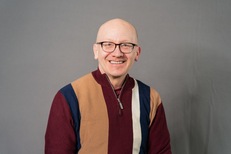 Dr. Mark McBeth is Associate Professor of English both at John Jay College of Criminal Justice and The Graduate Center, CUNY where he teaches both undergraduate and graduate students. During his tenure at CUNY he has directed the Writing Center at City College, acted as Deputy Chair of John Jay Writing Programs, coordinated the John Jay WAC program, designed specialized literacy curricula (i.e. Pre-Law Boot Camp), chaired multiple assessments committees, and acted as Deputy Executive Officer of Placement at the CUNY Ph.D. English Program. In 2019 he published Queer Literacies: Discourses and Discontents, which tracks the homophobic/heteronormative discourses of the 20th century and then traces how Queer literacy sponsors labored to upend those disparaging linguistic misrepresentations. He also co-authored Teacher Training at Cambridge: The Initiatives of Oscar Browning and Elizabeth Hughes (with Pam Hirsch) which recovers the histories of teacher training in the UK in the late nineteenth/early twentieth centuries. He has published in WPA, Composition Forum, Journal of Basic Writing, JAEPL, and multiple comp/rhet collections. Mark served on the CWPA Executive Board from 2011-2014 as well as on other committees in CWPA and CCCC.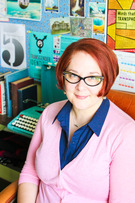 Dr. Darci is Professor of English and the First-Year Writing Program Coordinator at the University of Wisconsin-La Crosse. Her areas of specialization include: writing program administration, composition pedagogy and assessment, fat studies, queer studies, and the scholarship of teaching and learning (SoTL). Her work has been published in journals such as Writing Program Administration, Across the Disciplines, Fat Studies: An Interdisciplinary Journal of Body Weight and Society, and the Journal of Scholarship of Teaching and Learning and in edited collections including Academic Labor beyond the College Classroom: Working for Our Values, Failure Pedagogies: Learning and Unlearning What it Means to Fail, and Writing Majors: Eighteen Program Profiles. She currently serves as the co-chair of the CWPA Labor Committee and divides her time between word nerdery, cat stewardship, and drinking bourbon.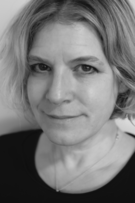 Dr. Michelle LaFrance is Associate Professor of English at George Mason University, where she teaches graduate and undergraduate courses in writing, community writing, WAC and Composition pedagogy, ethnography, feminist/cultural materialist and qualitative research methodologies. Michelle has published on feminist and labor concerns in writing studies, peer review, WAC pedagogy, e-portfolios, e-research and Institutional Ethnography. She helped begin the national WAC-GO (affiliated with the Association of Writing Across the Curriculum) and serves as the Associate Editor for the Across the Disciplines book series. Her monograph Institutional Ethnography: A Theory of Practice for Writing Studies Researchers (Utah State University Press, 2019) theorizes the institutional locations of writing and writing instruction and offers a new model for enacting ethnography and the study of writing programs. Her monograph in process is on the many and hybrid forms of belonging-via-writing at the historic Congressional Cemetery in DC. She teaches creative nonfiction through community centers in DC, is assisting with the development of the new Southwest Community Center in DC, and is an avid home brewer, community gardener, and concert-goer.