Complete Story

05/05/2020
2020 Elections for CWPA Executive Board
In July 2020, the CWPA Executive Board will say goodbye and thank you to three members who are ending their board terms: Sheila Carter-Tod (Virginia Tech), Genevieve Garcia de Mueller (Syracuse University), and Staci Perryman-Clark (Western Michigan University).
Therefore, we ask your help in electing three new Executive Board members, each of whom will serve a three-year term beginning in July 2020.
The Executive Board:
oversees the CWPA, its events, and its activities;
forms policies and procedures for its management; and
engages in special projects and initiatives.
In addition, each Executive Board Member:
serves as a voting member of the Executive Board; and
serves on one or two committees for the organization.
The CWPA Nominating Committee, chaired by Cheri Lemieux-Spiegel and consisting of Paula Patch, Gin Schwarz, Meagan Newberry, Becky Caouette, and Derek Mueller, puts forward the following candidates for your consideration. Candidates are listed in alphabetical order. Please take the time to view all the candidates' materials--this is an excellent group!
---

Ryan Dippre
Ryan Dippre has been teaching at the secondary and postsecondary levels since 2006. He holds a B.A. in English and an M.S. in Education from Wilkes University, as well as an M.A. and Ph.D. from University of California, Santa Barbara. He joined the University of Maine as Associate Director of College Composition in 2015, and became Director in 2017. UMaine's College Composition program offers roughly 40 sections of English 101, Translingual English 101, and English 100/106 (stretch) per semester. The program received the CCCC Writing Program Certificate of Excellence in 2018.
Since arriving at the University of Maine, Ryan has collaborated with other program stakeholders to develop a set of program-wide teaching principles; establish an endowed fund to support the professional learning of adjunct instructors, teaching assistants, and tutors; and launch an ongoing study of the history and present practices of writing instruction at the university. Ryan was awarded a CWPA General Research Award in 2018 to support archival research into UMaine's writing instruction. He also played a leading role in integrating first-year writing outcomes across the entire University of Maine System, resulting in the UMS Outcomes Statement (2017).
At the state level, Ryan has represented postsecondary education during the recent revisions to Maine's state standards, and has been a member of the executive board for Maine's NCTE affiliate, the Maine Council for English Language Arts (MCELA), since 2015. More broadly, Ryan has been an active member of the CWPA since first joining in 2012, and has served on a range of committees, in addition to being active in both CWPA and CCCC mentoring opportunities.
Ryan's research agenda has two separate (though, in his eyes, related) strands: writing program administration, and writing through the lifespan. Ryan's WPA research focuses on the history of writing instruction at UMaine, as well as the ongoing work of the College Composition program. He has presented on this work at past CWPA conferences, and has forthcoming chapters in several edited collections that address time tracking in WPA work, phenomenological studies of WPA decision-making, and the way figures (and the facts they carry) can change stories of writers and writing in academia.
Ryan co-founded the Writing through the Lifespan Collaboration in August 2016 with Talinn Phillips of Ohio University. The Collaboration aims to launch a multi-site, multi-method, multi-generational study of writing through the lifespan. As co-chair, Ryan has helped to establish a core of researchers from Writing Studies and other related fields, launch a biennial conference, and begin a Special Interest Group at CCCC, currently in its second year. The first edited collection of lifespan writing research, Approaches to Lifespan Writing Research, is currently being prepared for the WAC Clearinghouse Perspectives on Writing Series.
In addition to the work of the Collaboration, Ryan has continued his own lifespan writing research agenda, with aims to build a complex, yet coherent theory of lifespan literate action development. This can be seen most recently in Talk, Tools, and Texts: A Logic-in-Use for Studying Lifespan Literate Action Development, which is available through the Practices and Possibilities series of the WAC Clearinghouse. His work toward this topic has also appeared in Literacy in Composition Studies, and is forthcoming through an issue of Writing & Pedagogy.
Personal Statement
It's an honor to be nominated for a position on the CWPA Executive Board. As it has for so many people, this organization gave me the community, the professional learning experiences, and the language I needed to take on the role of WPA. I'm thrilled to have the opportunity to give back to the organization with a role on the Executive Board. If elected, my experiences building collaborative opportunities for researchers (through the Collaboration), teachers (through my work with MCELA) and administrators (through the UMS Outcomes Statement) will be useful to the organization as we navigate the storm of our current global pandemic, and re-imagine our work as teachers and administrators once the weather clears.
Writing teachers and writing program administrators around the world are currently teaching amidst incredibly challenging circumstances, as the ground under us seems to be shifting from one moment to the next. We were asked, in an incredibly short window of time, to move our courses online, and we had to deal with all of the unexpected that comes with such a shift. As numerous stories on social media show, many of us have managed to do this by hanging on to our values: respecting students and understanding their circumstances, building accessible online spaces to the best extent we can, and (as WPAs) respecting the labor demands that come with such a rapid shift.
But the changes brought about by our current crisis may have a lasting impact on higher education. No one knows what those impacts might be (and no one who says they do know seems all that convincing). But, given current political conversations and economic conditions, it's not difficult to imagine a world where WPAs have to advocate, in stronger terms than ever, for accessibility for all students, for fair pay for all teachers, for just and equitable assessment, and no doubt for many other things we have not even found ourselves needing to advocate for in the recent past.
As we navigate these uncertain waters at our various institutions, we will need a hand: other WPAs and writing teachers with varying kinds of expertise. We will need help to tell counter-stories about student writers and writing and, in doing so, advocate for ourselves and our programs so at, whatever the changes in higher education that emerge as a result of this, our values play a central role. I hope to bring to bear my experiences collaborating with researchers from around the world, teachers from a range of ages and grades, and administrators from a wide range of institutions to help CWPA remain responsive and helpful in assembling coalitions of WPAs to respond to rapidly changing circumstances in particular situations.
---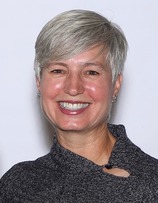 Cathy Gabor
Catherine Gabor is a Term Associate Professor and Department Chair of Rhetoric and Language at University of San Francisco (USF). She has chaired the CWPA Affiliates Committee for the last two years and previously served on the CWPA Siting Committee. Additionally, she was the local co-organizer of the CWPA Annual Conference in Sacramento in 2018. From 2009 to 2019, she served as a WPA—first at a large public university and then at USF. She has been a faculty fellow in the California Campus Compact-Carnegie Foundation Service Learning for Political Engagement Program, and she recently won the Teaching with Technology Innovation Award at USF. Her professional interests are community-based learning, digital authorship, and the scholarship of administration. Her work appears in the Journal of Writing Program Administration, the Journal of Basic Writing, Reflections: Writing, Service-Learning, and Community Literacy, and in several edited collections. In her spare time, she enjoys trail running and crossword puzzles.
Personal Statement
I am honored to be nominated to run for an at-large position on the Executive Board of the CWPA; I consider this role a way to give back to the organization that has helped shape my career. From attending the intensive WPA Workshop in Philadelphia in 2010 to presentations in Minneapolis, Savannah, and Knoxville—one of which grew into a publication in WPA ("Magic, Agency and Power: Mapping Embodied Leadership Roles")—I was welcomed into the CWPA community as a newcomer to the conference and lurker on the listserv to eventually cooperating closely with the Executive Board as a national committee chair and conference co-organizer. I have held positions within CWPA of increasing responsibility, all of which have been fruitful learning experiences for me; I see serving as an At-Large Executive Board Member as the natural next step. Given my career trajectory and range of experiences, I would bring a voice of advocacy, understanding, and positivity to the Executive Board.
Like many CWPA members (and potential members) I have worked at several types of institutions (large public, large private, medium-sized private) with differing levels of job security: part-time adjunct, tenure-track/tenured, and non-tenure track (NTT). After serving as a WPA off and on for ten years, I am now a full-time NTT faculty member and department chair. My perspective can help our organization shape policies and procedures that serve our "traditional" membership of tenured/tenure-track faculty at two- and four-year institutions, as well as the growing number of NTT WPAs and writing specialists among our ranks. In addition to advocating for the needs of NTT faculty in the CWPA, I hope to also bring creative solutions using my own unusual circumstances among NTT faculty as a model.
Several years ago, I served on the CWPA Siting Committee when we undertook the responsibility of crafting equitable, inclusive, labor-friendly, social justice-oriented policies for selection of conference centers/hotels. I put that knowledge to use when I served as the Local Co-Chair for the 2018 CWPA Conference/Institutes/Workshop in Sacramento, CA. Not only did I negotiate with local vendors to ensure gender-neutral bathrooms and vegan/vegetarian options at every meal, I learned an enormous amount about how the national organization works. I had the privilege of working closely with the CWPA President, Vice-President, and Treasurer throughout the months of conference planning. I understand the collaborative nature of the Executive Board and would welcome the opportunity to continue to work collectively in such a body.
Following the 2018 CWPA Conference, I was appointed Chair of the Affiliates Committee, which offered me another chance to collaborate with colleagues around the nation (and world). Our charge was to recommend ways to expand membership and access to our organization, which resulted in the following proposals: 1) using more online tools to expand access and create low-cost opportunities to participate in national and regional CWPA activities; 2) supplementing our current roster of geographic affiliates with thematic affiliates. Both of these initiatives are in their infancy but promise to help our efforts at supporting and learning from our colleagues who have not traditionally identified as CWPA members.
I'll conclude with a few words about how I would behave as an Executive Board Member. I am a collaborative professional, so I would thrive in the collective decision-making body that is the EB. My previous CWPA work demonstrates that I am reliably hard-working and detail-oriented (I enjoy big-picture brainstorming, but ultimately, I will roll up my sleeves and complete the incremental tasks). Finally, I am by nature an optimist and an enthusiast—I might be colloquially labeled a "cheerleader." I tend to take time to call out the hard work of my colleagues and frequently give encouragement. This is the self I would bring to the Executive Board as an At-Large Member.
---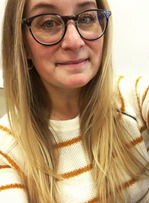 Katherine Daily O'Meara
Katherine Daily O'Meara is currently the Director of Composition and Assistant Professor of Rhetoric and Composition at Emporia State University in Emporia, Kansas. During her time as WPA, she developed improvements to programmatic portfolio assessments, strengthened the curriculum by incorporating multimodal pedagogies, and conducted research to implement multilingual sections of composition. Kat teaches upper-level rhetoric classes in writing studies, composition pedagogies, writing program administration, professional writing, and second language writing.
Kat currently serves on the CWPA Graduate Research Award committee and was the recent co-chair of the CWPA Breakfast Committee (for the Greatest Breakfast There Never Was at CCCC in Milwaukee). She is the co-editor in chief of the Journal of Response to Writing. Her work has been published in JRW, Journal of Second Language Writing, and Composition Studies; she also has chapters in the edited collections The Internationalization of U.S. Writing Programs (Rose & Weiser, 2016) and Toward More Sustainable Metaphors of Writing Program Administration (Mina, Poblete, and Wilkes, forthcoming). An institutional ethnographer, Kat has research interests that span WAC/WID, writing program administration, L2 writing, and professional development of writing teachers. Her current projects examine professors' values of writing across the disciplines and transparent learning and teaching methods for the increasingly diverse student populations in higher education. She has a first-year composition textbook contract with Fountainhead Press and is in the process of drafting that work.
Previously, Kat has held the position of Assistant Director of Second Language Writing as a graduate student at Arizona State University. In this role, she led the teaching practicum for teachers looking to work with multilingual populations in composition courses. Part of this work also included organizing the 2014 Symposium on Second Language Writing. Kat also has prior experience with the CWPA Executive Board: As a grad student, she was an integral member of WPA-GO (graduate organization), serving as Vice Chair and Chair. In WPA-GO, Kat was part of a team that reorganized and ameliorated GO's committees, increasing travel funding and contributing to further diversity and equity initiatives. It is this longtime engagement in program administration and with CWPA that make Kat an excellent candidate for the EB.
Starting Fall 2020, Kat will be moving to a new position as Director of Writing Across the Curriculum (WAC) and Assistant Professor of English at St. Norbert College, a small liberal arts college in De Pere, Wisconsin. She looks forward to continuing her WAC-related research and growing professionally in this new role.
Personal Statement:
Hey there! I'm Kat, and I am thrilled to be nominated for the CWPA Executive Board. When I first started to participate in CWPA, it was as a graduate student in WPA-GO. I was blown away by how welcoming this community is—particularly in the way our people continually strive to make space for underrepresented and disenfranchised voices, insisting on a seat at the table for anyone (and everyone). This organization has, time and again, filled me up and supported me in my professional growth as a program administrator. The single best thing that happened to me during the pursuit of my PhD was becoming involved in WPA-GO. I was paired with lifelong mentors through the Breakfast Buddies program. I learned firsthand the precision and tenacity it takes to run a professional organization. I was a part of planning events and securing funding and offering mentoring initiatives. CWPA connected me to generous, inventive, compassionate colleagues and countless friends.
I decided to run for the EB to bring my varied areas of expertise to the organization, but also to keep learning and growing as a WPA. The students landing in our writing-intensive classrooms are more diverse than ever before—educationally, linguistically, economically. I see this diversity as an asset, of course, but it is also an important and imperative challenge for WPAs, who are often called upon to make sense of who our students are and recommend how best to support them. In turn, this dynamic student makeup necessitates that WPAs pay attention to many other administrative determinations: the folks teaching writing classes (and providing sustained support and resources for them); assessment practices, whether programmatic or classroom-based (and ensuring these are equitable, sustainable, and anti-racist); and so many other latent tasks and functions, responsibilities and expectations entrusted to us. Valuing the diverse labor of WPA work is something that I want to prioritize as an EB member. As an institutional ethnographer, I see value in (re-)examining our practices, processes, and beliefs, making the intricate dimensions of WPA work both visible and valued. As a member of the Executive Board, I will commit myself to this task.
The variegated nature of WPA expertise gives us the capacity and responsibility to bring our diverse knowledge to other spaces. It challenges us to step outside of our comfort zones and be willing (and wily enough) to negotiate the balance between advocating for our own expertise and listening to other voices. And we take what we learn and use it to sustain our programs, ourselves, and each other. This is the gift that CWPA has given to me. As an administrator elected to the CWPA Executive Board, I will pay it forward. I will bring my whole self, and I will listen. I would be honored to share my enthusiasm, creativity, and organization in this position.
Thank you for your consideration.
---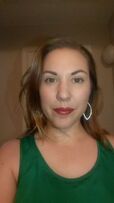 Sarah Snyder
Sarah Snyder is the Writing Program Administrator and a (NTT) Professor of English at Arizona Western College, a community college in Yuma, Arizona. She graduated from Arizona State University with a Ph.D. in Rhetoric and Composition, where she served as an Assistant Director of the ASU Writing Programs and the Second Language Writing Program. Her current research project examines the work of community college WPAs, as well as program model effectiveness for traditionally underserved populations (e.g., multilingual, first-gen, class) through conscientious writing assessment. Her most recent and forthcoming publications include articles in the special edition "WPA at Forty" issue of WPA: Writing Program Administration, Kairos, and a book chapter in Ritter & Kranek's "Beyond Fitting In: Rethinking First-Gen Writing and Literacy Education." Sarah is focused on equitable and sustainable practices in writing assessment, pedagogy, and writing program development.
Personal Statement:
I am honored to have received nominations and the opportunity to run in the CWPA Executive Board Election, and if elected, I will do my best to enhance the collective, representative voices of community college WPAs and faculty who are non-tenure-track, linguistically diverse and underserved students, and open access institutions. As a first-generation college graduate, my research and scholarship are influenced by my commitment to include marginalized and underrepresented voices in writing program administration and rhetoric and writing studies. My current research focuses on knowing writing program administration through the lens of a community college WPA. I am committed in continuing to make space and advocating for community college WPAs and contingent faculty.
As an executive board member, I will work to cultivate cross-institutional collaborations between two-year colleges and four-year university WPAs and writing programs, advocate for appropriate working conditions, and increase diversity. I have been working with the CWPA since 2013. I first attended CWPA in Albuquerque, New Mexico in 2012, after which I saw the opportunity to create the WPA-GO Breakfast Buddies mentoring program, which is now in its 7th year of existence and thriving. As an elected committee member of WPA-GO from Fall 2016 to Spring 2018, I chaired the Professional Development and Mentoring committee, responsible for the Breakfast Buddies program, for two years. With WPA-GO, I also served as the Chair of the Digital Presence Committee, while WPA-GO transitioned to their new website, and participated in the CWPA Kenneth Bruffee Award committee. I am now serving CWPA as the Siting Committee Chair, and have been a member of the Affiliates Committee for three years, representing WPA-West. I look forward to continuing my service to this organization on the Executive Board.
---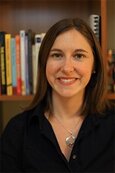 Megan Titus
Megan L. Titus is an Associate Professor of English and the Composition Coordinator at Rider University in Lawrenceville, New Jersey. She earned her PhD from Ohio University in 2010, where she served as a graduate WPA, working first as an Assistant Director of Composition, and then as the Assistant Director of the Writing Center. While at Rider, Megan has served on a variety of committees, ranging from department to university-wide. She has led several initiatives to update the university-wide learning objectives for writing and critical thinking. Megan has been the Composition Coordinator at Rider since 2014; during that time, she has implemented a massive revision of the Composition Program. She led a series of studies to assess the program, including a Middle States Assessment (where she also served as part of a special Middle States university-wide committee), and crafted a proposal that was successfully passed in Spring 2019. Most important to Megan was maintaining the integrity of the composition program, while also listening to the needs of the adjunct faculty, who teach the majority of the courses. She solicited their input at all steps of the process, and successfully argued for monetary compensation for part-time faculty's participation in adopting, developing, and assessing the program.
Megan's concerns for valuing the work of part-time and other NTT faculty extends beyond the university. She serves on the WPA Labor Committee, and helped to build the Labor Resource Center, which houses a variety of materials useful to those at varying stages of their professional careers. A two-time attendee of the CWPA Workshop, Megan has benefited from the wisdom and experience of other WPAs, and looks forward to offering the same support to WPAs at all stages in their careers. She has also published a series of articles (with Talinn Phillips and Paul Shovlin) on the work of who she and her colleagues have termed "liminal" WPAs: WPAs who do the work of senior WPAs, but without the monetary compensation or the protection of tenure. Megan and her colleagues conducted a large-scale study of WPAs across the country; this work has translated into three published articles, with a fourth piece forthcoming. In these articles, Megan and her colleagues argue that we must reconsider how we conceive of the liminal WPA role, in order to more effectively help those who occupy it.
In addition to her duties as Composition Coordinator, Megan also works closely with students and tutors to cultivate an environment conducive to undergraduate student research. She has presented with tutors at regional conferences, published with tutors in academic journals, and mentored several students in larger undergraduate research projects. Most recently, she served as a mentor at the Naylor Workshop for Undergraduate Research in Writing Studies, and will be co-facilitating an institute at CWPA on the same subject this summer. Megan is interested in cultivating undergraduate voices in the field, and enjoys seeing what the future of the field will hold.
Finally, Megan is a member of the Gender and Sexuality Studies Program at Rider, where she teaches a variety of courses, including the senior seminar in transcultural gender and sexuality. She also regularly serves on the planning and/or the paper committee for the GSS Colloquium, an annual university-wide conference for undergraduate students. She is the advisor for the Japanese Pop Culture Society, and helped students found a series of "Girls' Meetings," where female members of the club could discuss issues facing women in male-dominated subcultures like anime and video gaming. From 2016-2019, she was also co-chair of the Bordentown Neighbors Acting Together Women's Rights Group, and organized events covering issues such as domestic violence, gun control, and voting rights. She also organized and directed a two-day event focusing on Great Women in NJ History, and event that raised over $700 for Bordentown's Old City Hall Restoration Project.
Personal Statement:
When I was an undergraduate writing tutor at Muhlenberg College, I had my first experiences as an administrator and a scholar. Our writing center director believed strongly in cultivating our identities as professionals in the field and raising up our voices; she encouraged us to submit our own proposals to conferences and secured us funding to attend. She allowed us to take on administrative roles within the writing center and mentored us in navigating the space we occupied between peer and administrator. This is something that I hope I bring to my students and my colleagues; and now, if chosen, to the CWPA, as a member of the Executive Board.
Since my time as a graduate WPA, the Council of Writing Program Administrators has provided me with countless opportunities to develop myself into a strong and capable WPA. During my time as an untenured WPA, I attended my first CWPA workshop, where I found support in the form of activities, colleagues, and mentors. I later served as a member of the Untenured Faculty SIG at CCCC, and I have served on the WPA Labor Committee since 2016. Issues facing our non/untenured WPA community continue to be important to me, having been both a graduate WPA and an untenured WPA. I have learned to navigate the tricky politics of being untenured and trying to initiate change, and I look forward to being able to bring my experience to the Executive Board.
In addition, as the lone WPA at my institution, I currently manage about 35 part-time faculty, and am the main facilitator of any writing workshops on campus. Being a lone WPA can be a daunting task, but I have managed to find allies across the university. Last year, I successfully led an initiative to pass comprehensive curricular reform to our composition program, focusing on smaller class sizes and embedded tutoring. This work has taught me about curricular reform and assessment, and how to negotiate with administrators, faculty, and staff. This experience would serve me well on the Executive Board, as I will be able to think about developing position statements that would be important and useful to both WPAs and their faculty/staff, such as statements on part-time faculty rights and WPA support.
Finally, again inspired by my early days as a writing tutor, I have a strong interest in supporting undergraduate research. Students and I co-present at conferences, I have published scholarly work with students as co-authors, and I was a mentor at last year's Naylor Workshop for Undergraduate Research in Writing Studies. I am also co-facilitating a CWPA institute on fostering undergraduate research in writing studies at CWPA in July, 2021. I feel strongly that this is an area where CWPA can contribute, especially since CCCC, NCPTW and regional writing center conferences already support undergraduate work. I would love to be able to help facilitate more connections between undergraduate research and CWPA, perhaps through developing a committee on undergraduate research, or even starting an initiative to bring undergraduate research to the CWPA conference. As the leaders of our field, we have an awesome opportunity to have a role in helping that future to learn and grow.
Overall, my varied experiences in the field make me an excellent candidate to serve on the CWPA Executive Board. I have served in a variety of administrative roles, and at various points in my professional career. I have a strong desire to foster voices that aren't often heard in the field, such as undergraduate students, part-time faculty, and untenured WPAs. As an active participant at CWPA conferences for the eight years, I have discovered a home at CWPA; it's smaller, it's more collegial, and I have found camaraderie among my colleagues. If elected as an Executive Board member, I look forward to giving back to CWPA, an organization that has already given so much to me.
---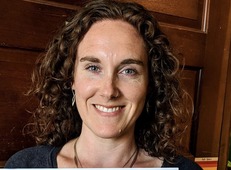 Julia Voss
Julia Voss is a newly-tenured Associate Professor of English at Santa Clara University, where she serves as the Director of Professional Writing and associate editor of Across the Disciplines. Julia earned her M.A. and Ph.D. in English specializing in Rhetoric, Composition, and Literacy from Ohio State University and has found herself drawn into WPA work through her research and program development work since joining the professoriate in 2013.
In 2016, she co-founded Santa Clara's Success in Writing, Information, and Research Literacy (SWIRL) Initiative, a campus-wide WAC program that applies the principles of transparent assignment design to writing- and research-intensive assignment design in the disciplines. This work led to the publication (with Tricia Serviss) of "Researching Writing Program Administration Expertise in Action: A Case Study of Collaborative Problem-Solving as Transdisciplinary Practice" in College Composition and Communication (2019) and the development of the Writing and Research Instrument for Transfer and Equity (WRITE) assignment design heuristic.
Julia's focus on just assignment design has led to a multicampus Writing Inclusivity and Equity Project (with Tricia Serviss and Meghan Sweeney), which examines syllabi as curriculum artifacts to interrogate course content, writing paradigms, transparency, assessment methods, and constructions of students/instructor in FYW curricula. "A Heuristic to Promote Inclusive and Equitable Writing Programs," describing the faculty development implications of the study's findings on the wide degree of variance in the equity, accessibility, and inclusivity of FYW curricula across campuses, is under review at WPA.
Prompted by these projects' engagement with information literacy as a component of writing instruction, and responding to the challenge "fake news" poses to writing studies' civic mission, in 2018 Julia began a multidisciplinary FYW curriculum intervention (in collaboration fellow writing instructor Loring Pfeiffer and librarian Nicole Branch) that uses journalistic standards and threshold concepts for writing and information literacy to conceptually scaffold student research using popular sources. Initial findings--described in manuscripts in preparation for the Journal of Writing Assessment and Literacy in Composition Studies-- build on WPA scholarship's critical assessment tradition to suggest that learning outcomes calling for increased critical information literacy are written primarily for white students, who are less likely than their nonwhite peers to recognize bias or seek out diverse perspectives in popular sources, inverting the deficit narratives often told about students of color.
Finally, since 2012 Julia has been studying classroom design and its relationship to learning, using mixed methods and big data approaches. Involvement with the infrastructural side of higher education (facilities, registrar, accessibility offices, etc) has underscored to her the need for powerful disciplinary warrants supporting proposals advocating for best practices in writing instruction that are up to date with current writing pedagogical trends and persuasive to stakeholders outside our discipline.
Personal Statement:
It may sound naive to say that knowledge is power, but--as any WPA knows--knowledge is the necessary first step toward power. WPAs make decisions based on data and research-based disciplinary paradigms, granting these decisions validity. However, we miss an important aspect if we fail to consider how dynamic both data and disciplinary knowledge are. Recognizing this constant state of flux is necessary to make wise and just decisions. Building on the intellectual work many WPAs do on our own campuses, as an Executive Board member I would lead CWPA to better document the data that drives institution-level decision-making and connect it to our field's research to 1) guide our national agenda and 2) put functional, justice-oriented tools into the hands of our members.
As the "EVERYONE COUNTS: fill out your census form!" reminder sent out by my institution's Office of Multicultural Learning on April 1st of this year asserted, data is a social justice issue. Who instructors and students are, what they need, what kinds of programs and curricula they're delivering/experiencing, and how institutional conditions shape these needs and offerings dictate who CWPA understands itself to be and what our priorities are. And although projects like the National Census of Writing capture valuable data from self-identified WPA experts, our data is less complete for smaller institutions, community colleges, and institutions without strong connections to our discipline. It also misses important institutional information about funding, staffing, delivery format, and other important factors that shape writing instruction and programming. Based on my experience working with the Northern California WPA affiliate, I'd like to see CWPA make more use of regional affiliates and existing regional programming (for example, local professional development events) to both build community with and learn more about these often-silent partners in our shared project of writing instruction. This collaboration should also shape the kinds of data we collect: what factors most shape writing programs at different institution types? What data would be most useful for cross-institutional comparison? My home state of California, for example, has over 300 colleges and universities, only a fraction of which have any contact with CWPA's annual conference, journal, or professional organization. However, using our regional affiliates to strategically involve schools in CWPA offers a valuable opportunity for mutual learning and would help us make considerable strides toward creating a more comprehensive picture of writing instruction in higher education, data which will be more necessary than ever to advocate for the best interests of writing students and instructors--especially the most vulnerable and contingent ones--in the face of the financial cuts predicted by higher ed analysts as a response to the COVID-19 pandemic.
In addition to gathering this kind of broadly representative primary data about writing instruction from across institution types, I'd also like to make more use of the WPA/writing studies field's robust literature to strengthen the Outcomes Statement for First Year Composition, upon which many WPAs rely. During program assessment and redesign at my institution, we gratefully drew on the Outcomes Statement to revamp our learning outcomes for general writing education. However, the Statement was missing two things, one which troubled faculty in other disciplines who oversee our gen ed curriculum and one which troubled our committee. The first problem is easier to fix: our colleagues in other disciplines wanted research--especially empirical, data-driven research--to more clearly outline the nature and benefits of the benchmarks the Statement sets out, echoing McClure, Goldstein, & Pemberton's (2017) call to support any disciplinary assertions of best practices with the scholarship that supports them. To address this issue, I'd like to gather a working group to flesh out the research basis of the Statement, similar to the final "Works Cited and Additional Resources" section concluding the recently-drafted Statement on Bullying in the Workplace. The second problem, which arose within our curriculum revision committee, was thornier and reflected current debates within writing studies. As Inoue (2019) and Perryman-Clark & Craig (2019) have noted, the Statement doesn't specifically address the power, hegemony, and inequality that pervade society, and therefore, language and texts. Its reliance on familiar, deracinated (and disembodied, monolingual, etc) terminology and concepts has helped the Outcomes Statement gain wide acceptance, but it doesn't reflect the increasing calls in our discipline for approaches to language instruction that are aware of and work against injustice as enacted in rhetoric/writing or the calls to make the field more hospitable to instructors and students who identify as anything other than white, middle class, English-speaking, straight, etc. However, the Outcomes Statement has always been an evolving document, and the bibliography-building approach to addressing questions about from outside our discipline can also work to tackle internal critique about the nature and purpose of rhetoric and writing. I propose that the Outcomes Statement working group approach their task not (only) as an opportunity to reference classic WPA/writing studies scholarship but as a chance to elaborate rhetorical knowledge, critical thinking, and composing processes according to the most current and critical scholarship in our field. As CWPA's most influential and widely-cited position paper, the Outcomes Statement has a responsibility to address contested, as well as accepted, positions about rhetoric and writing through the lens of our disciplinary expertise. These two projects taken in tandem will both strengthen the Statement to outside audiences and provide powerful warrants members of our field can use to develop curricula that respond to student bodies, our current climate, and the leading edge of justice-oriented pedagogy.
---
Instructions on how to vote are distributed via email to all current members.
---