Complete Story

06/07/2020
Special Election for CWPA Vice President
Because of increased job responsibilities at her home institution, current Vice President Paula Patch has found it necessary to step down. We are very thankful for the time she was able to give CWPA--she made a difference in our organization. Luckily, two outstanding scholars and leaders have agreed to have their names put forward for a special election: Tracy Morse (East Carolina University) and Susan Thomas (University of Sydney). Please read their statements and bios below.
---
Tracy Morse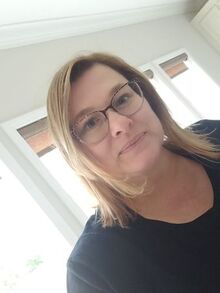 Tracy Ann Morse, associate professor of English, serves as Director of Writing Foundations at East Carolina University. She served on the CWPA Executive Board (2014-2017), chaired the CWPA's "Breakfast" Committee, and chairs the Disability and Accessibility Committee. Tracy is active in CarolinasWPA having served as president (2015-2017) and immediate past-president (2017-2019). Tracy was a Co-Chair of the North Carolina Ready for Success Alignment Team for English. In this role, she represented the UNC system in discussions about public education (i.e., Common Core, high school to college transition, and community college to UNC transition) with K-12, community college, and other UNC educators. She coordinates the Biennial Eastern Carolina Writing Symposium hosted at ECU. She teaches courses in first- and second-year writing and undergraduate and graduate courses in rhetoric and composition. Her research interests include writing studies; writing program administration theory and practice; religious rhetoric, especially in the American deaf community; and disability studies. Tracy's work has appeared in Rhetoric Review, Disability Studies Quarterly, Journal of Teaching Writing, College English, and WPA: Writing Program Administration. "The Affiliate as Mentoring Network: The Lasting Work of the CarolinasWPA" (co-authored with Wendy Sharer, Meg Morgan, and Marsha Lee Baker) is forthcoming in WPA: Writing Program Administration. She co-edited (with Wendy Sharer, Michelle F. Eble, and Will Banks) the CWPA Outstanding Book on Writing Program Administration Reclaiming Accountability: Using the Work of Re/Accreditation to Improve Writing Programs (Utah State University Press, 2016). Her book Signs and Wonders: Religious Rhetoric and the Preservation of Sign Language was published by Gallaudet University Press (2014). She co-edited (with Michael Donnelly, Rebecca Ingalls, Joanna Castner Post, and Anne Stockdell-Giesler) Critical Conversations About Plagiarism (Parlor Press, 2013). She co-authored (with Teresa Grettano and Rebecca Ingalls) "The Perilous Vision of the Outcomes Statement," a chapter in the award-winning The WPA Outcomes Statement: A Decade Later (Parlor Press, 2013).
Statement: Y'all, I'm ready to work. Like many of you, CWPA is my professional "home." I value our camaraderie and collaborations within this organization and am honored to be nominated to serve CWPA as the Vice President. I fully anticipate the work I will be facing in leadership of this organization is significant—both in quality and quantity.
I am compelled to continually serve our organization because of our focus on diversity, support, advocacy, and building of alliances. The work we do in these areas needs to be amplified. As I consider the possibility of serving CWPA as the Vice President and then President, I place at the center of my motivation the students we serve at our respective institutions and my desire to perpetuate the advocacy for the work we do. Our students are diverse with different needs and skills, just like our membership. CWPA's work to acknowledge our organization's shortcomings and ability to collaborate to become a more diverse and accessible organization is a strength I want to contribute to. In the role of Vice President, I hope to be proactive in helping address our regional and states' concerns as they apply to our local contexts. I hope to find ways to bridge our physical distances through affordable virtual forums and workshops.
I bring to this position vast and different experiences from over twenty-five years of working as an instructor and WPA. Currently, I am the Director of Writing Foundations at East Carolina University where, as part of a team, I helped to implement university-wide changes to our writing program. In this collaborative work, I co-led revisions to our FYW curriculum and creation of a Writing Foundations program based on a vertical alignment of writing instruction. My experience teaching in the two-year college; as a WPA in a private, liberal arts institution; and currently as a WPA in a large, public institution situates me well for this leadership position in CWPA. I am familiar with working with and within situations that require both logical and creative responses that fully consider multiple perspectives.
I will help CWPA continue to address timely issues—social injustice, labor, finances, changing work environments—as they relate to WPA work as well as to faculty teaching in our programs. For me, CWPA is able to invoke and provoke change both within our organization and within the work we do at our institutions. I am ready to lead this organization in these initiatives.
---
Susan Thomas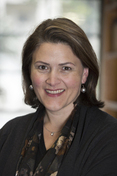 Susan Thomas is Professor of Writing and Rhetoric at the University of Sydney, Australia, where she has served as a WPA for sixteen years. She is the Founding Director of the Writing Hub and Writing Program (now the Department of Writing Studies). Susan has held a variety of leadership roles at the University, including Chair of Department, Director of the Writing Hub, Associate Dean Teaching and Learning, and Teaching Development Coordinator for the Division of Arts and Social Sciences, Law, and Education. She has won several awards for excellence and innovation in teaching and has attracted substantial grant funding for writing pedagogy and infrastructure. A first-generation university graduate, Susan has worked to design more inclusive approaches to writing instruction and create partnerships with writing centers and WAC programs in schools. Together with Lisa Emerson (Massey University, NZ), she is the co-founder of the Asia-Pacific Writing Research Network.
Susan leads CWPA's Australian affiliate and is an editorial board member of the Writing Program Administration journal. She has served on the CWPA Executive Board and Liaison Committee and the CCCC Executive Committee. She was an inaugural co-editor of the International Exchanges in Writing series of the WAC Clearinghouse, and an inaugural faculty advising editor for the Young Scholars in Writing journal. Susan serves as a WAC Clearinghouse Editorial Board member, as well as a reviewer for several journals and book series, and is a regular presenter at CWPA, IWAC, IWCA, and CCCC, where she has also led pre-conference workshops.
Susan is currently completing two research monographs: Navigating the Unexpected: Writing Program Administration in a Time of Change Management, for the Perspectives on Writing Series of the WAC Clearinghouse, and Designing and Administering Inclusive Writing Programs: An Australian Case Study, for the Parlor Press WPA series. She is the editor of What Is the New Rhetoric (Cambridge Scholars Publishing, 2007), a collection of essays from the eponymous conference she convened in Sydney in 2005. She is co-editor of "From the Margins to the Center: Writing Across the Curriculum in Australia and New Zealand," a special issue of the Across the Disciplines journal. Her work has also appeared in TEXT: The Australasian Journal of Writing and Writing Programs, the Australian Higher Education Supplement (comparable to the American Chronicle of Higher Education), The Huffington Post, and the award-winning The WPA Outcomes Statement: A Decade Later, as well as other collections.
Susan completed her BA in English at Lee University, her MA in English at the University of Tennessee at Chattanooga, her Ph.D. in English (concentration in Rhetoric and Composition) at Georgia State University, and a graduate certificate in Higher Education Studies at the University of Sydney.
When not teaching, researching, or shaking up the PTA as the resident activist, Susan enjoys hiking and traveling with her family, including their four Shih Tzu dogs.
Statement: In the midst of a dual global pandemic, we are learning much about ourselves, our values, and our challenges. Covid-19 has reminded us that machines cannot replace people, the student experience is more than just meeting degree requirements, and we are capable of far more than we'd realized. The horrific murder of George Floyd at the hands of those sworn to serve and protect has demonstrated anew that the United States remains a nation divided. Both crises have taught us how much we need each other in an increasingly uncertain and unstable world—and how, in the words of Benjamin Franklin, justice will not be served until those who are unaffected are as outraged as those who are.
The time has come to think about new possibilities across racial, cultural, and gender divides for propelling our organization into even bolder activism and leadership. I see real opportunities for preparing new WPAs with the resilience they will need in workplaces increasingly plagued by bullying and discrimination, inspiring mid-career WPAs not only to weather change but to lead it, and drawing on the wisdom of veteran WPAs to create kinder, more equitable, and transformative experiences for faculty and students alike. I am particularly concerned for the emotional welfare and mental health of WPAs, so strengthening existing self-care initiatives and mentoring networks would be a priority. I envision exciting opportunities for leveraging the connectivity capabilities developed in lockdown to establish a thriving cross-cultural think tank for confronting our discipline's greatest challenges. With new writing programs developing worldwide, we have a golden opportunity to promote the rhetoric and composition classroom as a site of activism, grounded in time-honored principles of civic rhetoric and global citizenship.
The dual pandemic has underscored the need for research on bullying, sexism, and racial discrimination in the academy, deepening our commitment to assist the most vulnerable among us, who are now navigating the usual challenges of the job in an increasingly dystopian society. As I've interviewed colleagues around the world on their strategies for managing change, practicing self-care, and supporting one another, what has emerged time and again is the importance of creating networks, learning to ask for help, and identifying opportunities for activism not just in our home institutions but across our discipline.
A commitment to inclusion for all is what drives my leadership work in writing program administration, an abiding sense of social responsibility to ensure equal access and care for those who may otherwise be denied it. As Vice-President of CWPA, I would focus on the possibilities in our work rather than the limitations, the power of the human spirit to overcome adversity, and the collective strength we discover when we work together rather than attempting to go it alone.
As President Obama has reminded us, change begins with a moment, and I believe CWPA's moment is now. We must renew our commitment to activism, becoming a voice for the voiceless and challenging the injustices we see not only in the world, but in our own institutions and classrooms. When our systems of government and elected officials fail us, leadership becomes the responsibility of ordinary citizens, and the greatest power we possess as an organization is our command of the written and spoken word. Our potential for effecting change lies in our ability to improve the lives of our students, colleagues, and fellow citizens through what we say and do, as well as what we stand for.
CWPA has long been a safe haven of acceptance and inclusivity from the often-harsh realities of the world, a place where we can be our authentic selves and encourage and support others to do the same. As privileged members of this extended family, it is our moral and professional responsibility to be our sisters' and brothers' keeper and to demonstrate boldly that an injustice against one of us is an injustice against all.
---
After you have read and considered the candidates' statements, please check your email for a link to the voting site. All current members will receive a link.
Thank you for your help in charting the future of CWPA.
Sincerely,
Mark Blaauw-Hara
CWPA President
---