Complete Story

11/21/2022
Executive Board Elections
2023 Elections for CWPA Executive Board
The Executive Board oversees the CWPA, its events, and its activities; forms policies and procedures for its management; and engages in special projects and initiatives. In addition, each board member serves on at least one organizational committee.
This year CWPA is looking to fill three seats on its executive board. Therefore, we ask your participation in electing three new Executive Board members, each of whom will serve a three-year term beginning in July 2023.
---
2023 CWPA Executive Board Candidates
The following five candidates are running for seats on the Executive Board and are presented in alphabetical order.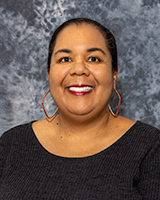 Daryl Lynn Dance
Daryl Lynn Dance is an assistant professor of English at Hampton University. Her research interests include writing pedagogy, African American English and rhetoric, and Harlem Renaissance writings. She teaches not only first year writing, but also upper-level courses including technical writing, advanced writing theory and practices, African American English, and linguistics. She has taught for over fifteen years at universities including University of Kansas, Marquette University, and Hampton University, which is an historically black college and university (HBCU). Additionally, she has presented research at the Council for Writing Program Administrators, the Conference on College Composition and Communication, Rhetoric Society of America, and College Language Association. Today, she serves as chair of the First Year Writing program and director of the Writing Center.
Personal Statement: As a young girl, I grew up fascinated by language and literature. By the time I was in college, I knew I wanted to major in English and someday earn a doctorate. I never imagined running a writing center, laboring at teaching and research institutions, presenting at conferences, publishing academic papers, and working with organizations such as the Council of Writing Program Administrators. If elected to the Executive Board, I seek to use my position to cultivate relationships with diverse universities and provide resources and help to those struggling to run (or start) learning centers.
I teach at an HBCU and have taught at private, state and Catholic institutions, Because of this, I understand the various needs of institutions of higher education. I recognize the joys and perils of running learning centers, supervising students, preparing courses, and working with administrators, staff, and visitors. Finally, I bring a spirit of hospitality that CWPA needs to attract and retain new members.
To work on the Executive Board means I would help the Board carry out its mission, make myself available to committees who seek input and advice, and address the needs of all members. If elected, I will continue to help the Board explore the complex questions of racial, gender, sexual, linguistic and socioeconomic prejudice that exist within higher education; search for ways to help institutions, including our own, be more inclusive; and help promote CWPA policies to educational institutions.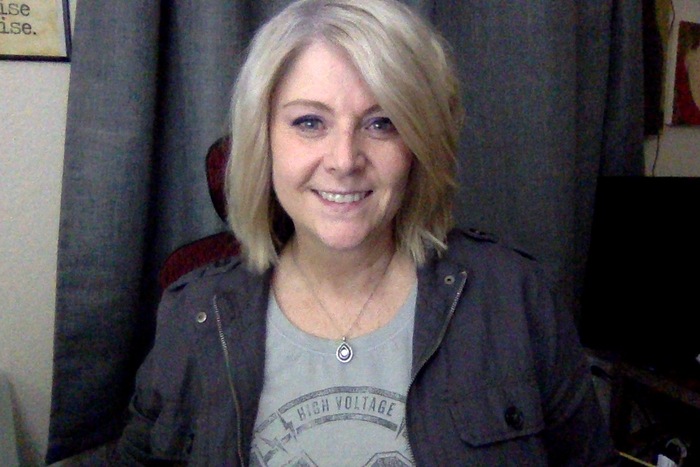 Candie McKee Williams
Candie McKee-Williams is a Professor of English and Chair of the Writing Program at Oklahoma City Community College. She has been teaching composition courses for twenty-two years and technical communication courses for nineteen years, both as a full time and part time faculty member. She served as an assistant director at a four-year research university and director at a state university, but found her heart belongs with students who attend community colleges. Her research interests involve writing program administration and composition and technical writing studies specifically related to knowledge transfer, neurodiversity, and learning loss. She has presented at many conferences over the years, including presentations for CCCC and the Society for Technical Communication. In January she is presenting with other CWPA members at the MLA conference. She served as a Quality Matters Master Reviewer for three years, and currently serves on the 2023 CCCC Technical and Scientific Communication Awards Selection Committee. She is also a member of the Choctaw Nation of Oklahoma.
OCCC's Writing Program averages 207+ sections each semester and is supported by an average of seventy-five to eighty full time and part time faculty. This fall we around 3,000 students taking courses within the program. The students include working adults and parents, concurrent (duel-enrolled), and transfer students from across Oklahoma and other states. Since the pandemic, our students trend toward online courses due to time management needs, though our students have higher completion rates when they have weekly meetings with their professors.
Personal Statement: I believe leadership is a facilitative role. The goal of a leader should be to support their team's success by providing as many resources as the team needs to succeed. Historically, the leadership positions I have held came on the heels of upper-leadership change. In a prior position, the faculty were working under a Title III grant that was led by a director who held an authoritarian leadership style. Faulty were disenchanted with the efforts of the grant and felt angry and distrustful. Within a year I had created strong relationships with most of the faculty, turning the grant around to successful completion. Over the last two years, my campus and division have seen several leadership changes. Past administration left faculty in my area distrustful of leadership and unengaged. For the last year I have worked to provide a distributive collective environment within the program. All full-time faculty are engaged in making changes within the program and leading new initiatives that make our program stronger. Having served as a leader during change, I have learned a lot about leadership during chaotic and traumatic events. Faculty want leaders to genuinely listen to them and not discount their experiences and expertise. They want leaders who help them create a vision and support them as they make their vision a reality.
I would be honored to serve as a CWPA Board member. If selected, I will use what I have learned as a leader to help CWPA realize its members' vision. Working with faculty and administration at four-year research, state, and two-year campuses has expanded my understanding of writing program needs, in addition to faculty needs. I will begin by listening to members' experiences, wants, and needs because only through listening can I create genuine relationships with our members. Through these relationships I will be able to identify what they envision the CWPA can be and the questions the board needs to explore and answer. Those needs and questions will be diverse. Some questions I hope we can explore are:
How do placement exams, or the lack thereof, put students on paths that lead to lack of completion?
How do we measure learning loss and how does this affect placement of students?
What, if anything, should we put in place to bridge the gap created by learning loss, so rigor is not compromised?
How do we support translingual students? How does that support differ on an open-enrollment campus?
How will Early College High School initiatives impact two- and four-year writing programs?
How do we create equity and inclusion in our curriculum during the current political environment?
The answers to these questions are important to WPAs, faculty, and students and will shape future writing programs for many years.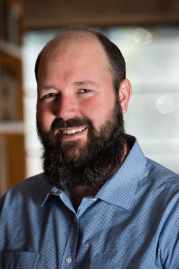 Benjamin Miller
Dr Benjamin Miller is a lecturer (advanced Assistant Professor) in writing studies at the University of Sydney, Australia. He has taught first-year writing for the past ten years, winning awards for the use of technology to improve assessment and feedback and becoming a leader in the use of Universal Design for Learning strategies to improve student participation and autonomy. His interest in creating supportive pathways for students stems from his research on issues of social justice and anti-racism. In an effort to identify the rhetorics of racism and resistance in Australia, Dr Miller's research examines the colonial representation of Aboriginality, and responses by Indigenous artists, in Australian theatre, film, literature and music.
Personal Statement: I was hired as the Associate Director of the University of Sydney's Writing Hub in 2012 – the first writing program based on the theory and pedagogy of rhetoric and composition in Australia. I was tasked, specifically, with adapting rhetoric and composition materials (that are predominantly North American focused) for the Australian context. I have redesigned first-year writing so that it engages with Australian Indigenous perspectives and I have modified and created upper level courses on rhetorical theory and traditions. To form a bridge between existing rhetoric and composition scholarship and Australian experiences, I connect theories of cultural and Indigenous rhetorics to similar Australian material and support students in pursuing rights to their own rhetorics. Most recently, I have collaborated with Indigenous custodians in Sydney to begin the process of creating a version of writing studies that is deeply place-based and inclusive.
Since I began at Sydney in 2012, the program has grown from two courses to twelve, from two academic staff to ten, from a support program to a department (and back into a discipline). Along the way I have consistently advocated, to panels and committees and in reviews and strategic planning, for the importance of a writing studies program that is both informed by the extensive field of research in rhetoric and composition and adapted to its local context. My curriculum leadership has helped writing studies maintain the highest standards of teaching during this time, despite the difficulties that face many new and marginal programs. There have been several departmental and disciplinary amalgamations, over-reliance on adjunct labour in the workforce, undue influence on hiring and curriculum from non-writing staff and interests, and bias against writing studies research and teaching. I would bring to the CWPA Executive Board the benefit of my experience navigating such terrain, my unique perspective on the status of international writing programs, and a strong commitment to supporting isolated and marginalised faculty and staff in precarious institutional situations.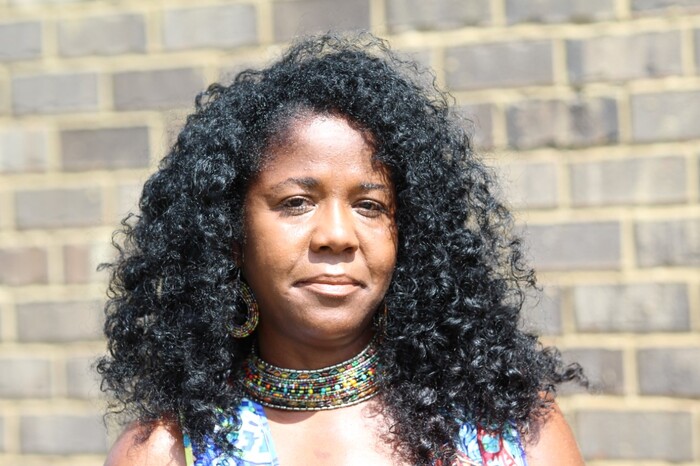 Michelle Bachelor Robinson
Michelle Bachelor Robinson is the Director of the Comprehensive Writing Program and English faculty at Spelman College. Her research and teaching focus on community engagement, historiography, African American rhetoric and literacy, composition pedagogy and theory, and student and program assessment. She is actively involved in community research and writing and serves as a university partner, consultant, and board member for the Historic Black Towns and Settlements Alliance. Dr. Robinson is the senior contributing author for the Writing Guide with Handbook, an OpenStax publication, themed Writing for Our Lives.
She is also co-editor of The Routledge Reader of African American Rhetoric, articles in Council of Writing Program Administration (CWPA), Peitho: Journal of the Coalition of Feminist Scholars in the History of Rhetoric and Composition, and Alabama Humanities Review.
Though now at a liberal arts college, Dr. Robinson continues to work with graduate students in varying capacities. She spent 6 years as a faculty at the University of Alabama in the Composition Rhetoric and English Studies program, where one of her chief responsibilities was to collaboratively teach the pedagogy practicum, a required course for all graduate teaching assistants, as well as directed graduate student research projects at the masters and PhD levels. More recently, Dr. Robinson joined the faculty of the Middlebury College Bread Loaf School of English in the summer of 2019, where she continues to offer summer graduate courses in African American Rhetoric, Writing Practicums, and Writing Pedagogy.
In addition to her research and teaching foci, Dr. Robinson has a long history of working in the field of assessment. Before becoming a professor, she taught high school English for more than a decade in the Florida public school system, during the onset of statewide writing assessment, which led the nation with this initiative. Dr. Robinson currently serves as the Higher-Ed Co-chair for the Advance Placement English Language and Composition Development Committee and a member of the CLEP College Composition Test Development Committee. Additionally, Dr. Robinson is regularly called upon to travel to college campuses and facilitate assessment of campus-wide writing programs.
Personal Statement:
In all that I do, I am committed to bringing the lenses of Critical Race Theory and Black Feminist Thought. I aim to be a disruptor, not in a combative and unproductive way, but in a way that brings marginalized voices into mainstream spaces for the purpose of change. We are living in a moment in which I am unable to do work in intellectual venues that does not allow and embrace opportunities to be change agents.
I have served as a WPA for the past five years and as WPA adjacent in the previous five years. Joining the Executive Board of CWPA, after spending the last decade working in the field, feels timely. I am excited to think about the possibilities of collaboratively engaging with colleagues and potentially impacting the teaching and research of writing writ large. I have been excited about the recent inclusive work done through CWPA, and I look forward to being a part of that movement, bringing my own experiences, and joining those ongoing conversations.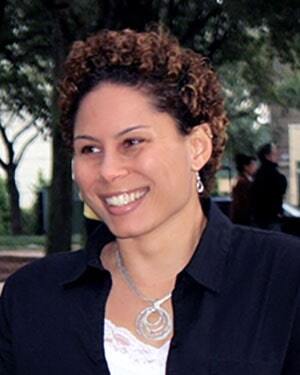 Christal Seahorn
Christal Seahorn is an associate professor of Writing and Digital Rhetoric and Writing Program Director at the University of Houston-Clear Lake. Her research is in collaborative pedagogy and activist rhetorics. She is a recipient of the President's Distinguished Faculty Teaching Award, the Marilyn Mieszkuc Professorship in Women's Studies, and the Online Instructional Innovation Award. As her university's first First-Year Composition Director—UHCL expanded from an upper-division only institution in 2014—Seahorn helped start and build a core writing program from the ground up, informed by the WPA Outcomes Statement and with the guidance of a 2017 CWPA Consutant-Evaluator visit. She has a proven record of service to undergraduate education, currently as the Chair of the Texas Higher Education Coordinating Board's Undergraduate Advisory Committee, as a member of her university's Core Curriculum Committee, and previous chair of the Core Faculty Advisory Committee.
Personal Statement: I taught in K-12 education for six years before teaching in higher education for the last sixteen years. My commitment to teach college-level writing was motivated by my experiences of working with non-traditional and military students as an adjunct instructor at Pike's Peak Community College and Ft. Carson Army Base. Growing up queer and bi-racial in Houston's 3rd Ward (an historic, predominately African American community) to teenage parents and attending an elite preparatory high school, I became an early student of code switching. Learning to exist in very different worlds taught me the fluidity of identity and the power of language to define that identity. Graduate school in England was an extension of my multi-cultural childhood: I was the only American in my program and the only black student in the department. "Fitting in" meant absorbing the culture quickly to form empathetic connections with my community while being careful not to sacrifice my personal values to the pressures of a new environment.
My early experiences as an adjunct professor and working now as the WPA at a regional, comprehensive Hispanic Serving Institution, I often find my students expressing this same tension between navigating new academic discourses and not losing their sense of self. These students motivate me to keep my focus on making composition an accessible space where students can see themselves in the curriculum rather than feeling like they must sacrifice parts of themselves to be successful. I would welcome the opportunity to be part of the introspection, reckoning, discomfort, and accountability that surrounds the CWPA's work as it continues to pursue a movement toward a more inclusive organization.
My current service focus is on helping junior faculty, particularly women of color, create communities of support that acknowledge the risks of professional burnout in the face of internal and external expectations for strength, leadership, and unrecognized labor and develop strategies for establishing healthy professional boundaries. As the CWPA works to reshape the landscape of its membership and appeal to historically excluded populations, I want to be a voice on the Executive Board advocating for the organization's commitment to addressing the disproportionate labor carried by members of marginalized groups and to help shape structures that actively resist perpetuating harmful and exploitative.
---